Doug Hackney's Adel Photo Archives
Those who knew me when I was young often saw me with a camera in my hands.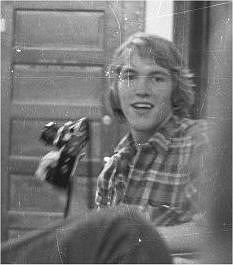 I recently found a large collection of negatives from high school and the following couple of years. These archives include shots from 1971 - 1976.
There are over 1,000 shots here, including sports, classroom, candids and non-school photos. In general, they are presented in unedited and unaltered form. The upside is you'll get all the shots, the downside is you'll get some that are poorly composed, focused or exposed. I believe they represent about 30-40% of the shots I took during that period.
Unfortunately, I did not find the negatives from the 1973 or 1975 girls state tournament or the black and white negatives from the 1974 girls state tournament. In general, there are very few shots of girls or boys basketball. If I run across these in the future I'll get them posted.
I also scanned the annuals from 1972 - 75 and the May 1975 issue of the Epitaph.
There are many people in the photos that I could not identify. If you can identify anyone, or correct an incorrect identification, please let me know at the email address below.
For comments or information, you can reach me at: email Doug Hackney
Photos and Documents
Round 1: Adel 91, Hubbard 73
Round 2: Adel 78, Mediapolis 67
Semi Final: Adel 77, Woodbine 60
State Championship: Manilla 91, Adel 74
Round 1: Andrew 66, Adel-DeSoto 63
All original photos copyright © 1971 - 2003, Douglas Hackney, all rights reserved.