The Hackneys built a house about 1/2 mile southwest of Mary's home and started farming. The house was built of all native lumber, part hand hewed, all rough oak and walnut.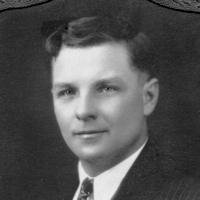 Clarence Hackney
Elijah Hackney Family History
Chris and I went to Seward a horseback this evening.
Saw the electric lights.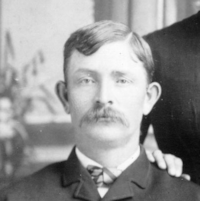 Evan Hackney
Evan Hackney Diary, 23 February, 1888
Elijah Hackney's grandfather, John Hackney [Jr.], lived and died in the old log house that stood where John Lewis Hackney's smokehouse stands now. Elijah Hackney's father, John Hackney [III], was born in that old log house (before it was moved) in Friendsville, Blount County, Tennessee.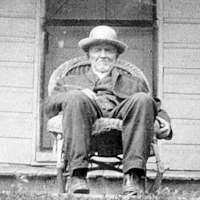 Elijah Hackney
Elijah Hackney handwritten history